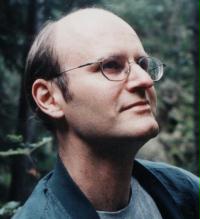 Composer and violinist Felix Treiber was born in Stuttgart, Germany in 1960 and studied at the State Conservatory for Music in Freiburg with Nicolas Chumachenco and Wolfgang Marschner.

In 1984 he founded the Spohr Quartet, which performed extensively in Germany and throughout Europe. Between 1987 and 2001, Felix Treiber served as concert master of the Badische Staatskapelle Karlsruhe. Currently he is artistic director and composer-in-residence of the Ensemble Sorpresa, a large chamber ensemble known for its innovative programs.

Treiber's works for orchestra, concertos, song cycles and various combinations for mixed ensembles have been performed in Europe, Japan, Russia and the USA. His compositions have been broadcast on different radio stations and released on CDs.